Renewable Energy
REACT - Efficient Electrification Project (EEP)
In West Africa, Burkina Faso occupies an important role in the emergence of a regional electricity market linking the Sahel to Ivory Coast and Ghana. Despite this, the country has a national electricity access rate of 18.8%. With this recognition, the REACT – Efficient Electrification Project was designed.
REACT EEP is a partnership between the Ministry of Energy and The AECF, funded by the Swedish Embassy in Burkina Faso. This partnership is as a result of a request made by the Ministry of energy to Swedish Embassy in Burkina Faso to support the installation of Solar PV systems to households and SMEs in the urban and peri-urban of Ouagadougou.
This is a two-year pilot project that will provide an opportunity for households and Small and Medium Enterprises (SMEs) to access solar energy as primary or backup installations. This will complement electricity supply capacity in Ouagadougou, to enable increased energy supply to the large industry and increase rural access to electricity for the development of the local economy. The subsidy that will be provided to households is 30% and for SMEs, 20% for the acquisition of equipment.
Why Solar? 
Annually, Burkina Faso receives about 3,000 to 3,500 hours of peak sunshine and this has the potential to generate an average of 5.5 kWh/m2 per day, by the standards of a tropical country where solar irradiation is generally high, this solar potential is quite high. According to the European Union decentralized off-grid, primarily solar, would be the optimal solution for 65% of households without access in Burkina Faso.
In addition to the generation potential, Solar PV systems are already being deployed to meet a wide range of household needs including basic lighting and powering small loads like radios and phone charging. Other bigger systems can power systems for refrigeration, water pumping, televisions and communication equipment and acting as the critical enabler to the emergence of small and micro industries in urban, peri-urban and rural Burkina Faso.
The Government of Burkina Faso has enacted a law the aims to open up the renewable energy sector to independent producers, and this has provided a boost to PV Investments in the country, especially when it comes to importing solar products.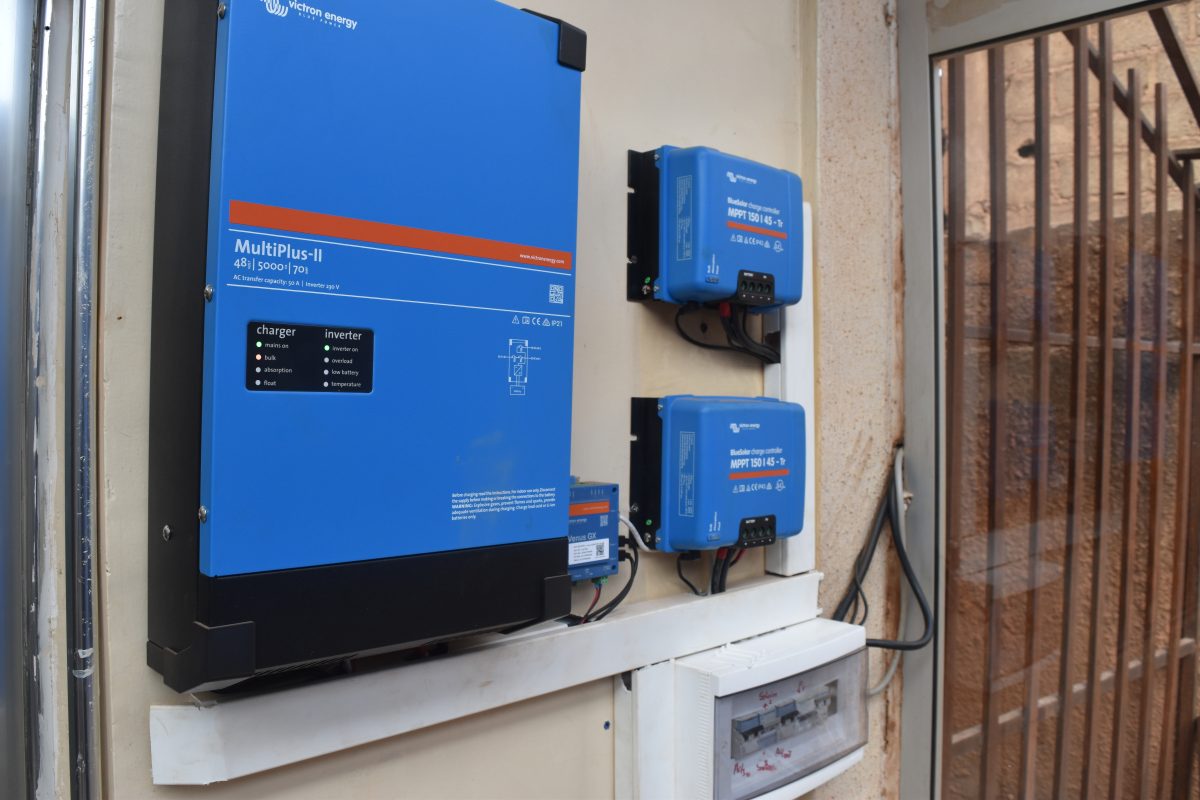 Target businesses
The project targets businesses in Burkina Faso which:
Offer stand-alone systems for household and SMEs, with capabilities to adequately solve peri-urban and urban energy needs that reduce the burden on grid electricity, provide savings to households at an affordable cost.
Distribution and installation models that support local companies to grow their businesses, quick to deploy, assure warranty, sale repair and maintenance to customers.