Agribusiness
Agribusiness in Africa Window
The Agribusiness in Africa Window (AAW) is the AECF's flagship Programme in the agribusiness sector. It consists of Round 1 which came to a close in 2020 and Round 2 which extends to 2022.
Round 1
The Agribusiness in Africa Window Round 1 was designed to reduce poverty in sub-Saharan Africa by making agribusiness systems work better for the rural poor. It intended to achieve this goal by encouraging and supporting the private sector to invest in agribusiness projects that benefit the poor as employees, out-growers/suppliers of produce, and as users of new and improved products or services. The programme commenced in September 2012 with funding from FCDO (US$ 26.7m) and Sida (10.3m).
The programme comprised of 21 investees. At its close, 805,884 rural households had been reached, with one high-impact project (Mekelle Farms PLC from Ethiopia) reaching 621,399 rural households in the last year of programme activity, over three times the target, with a total net benefit of US$ 183 million.
Overall, the programme succeeded in unlocking other funding windows, widening horizons and expanding opportunities across our portfolios. It reached 805,884 rural households, which translates to 4,029,420 people, with a cumulative additional net income of US$ 1,284 per household over the lifetime of the programme. It also created and sustained 3,674 jobs against a target of 2,500.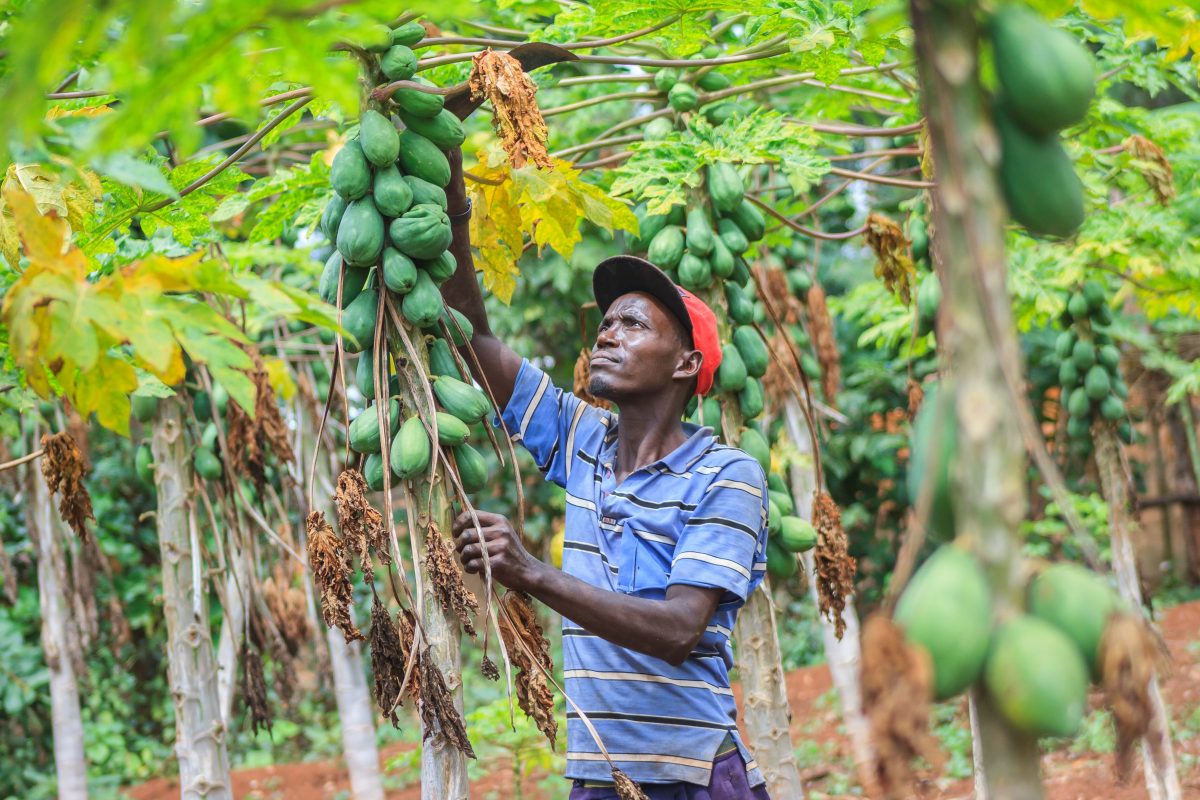 Round 2
Round 2 of the Agribusiness in Africa programme is a CAD 20 million facility which aims to surface innovative, inclusive business models implemented by small and medium enterprises (SMEs) in the agribusiness sector. It comprises 19 investees and has benefited 566,092 rural households to date (121,123, or 21%, headed by women), 60% of whose beneficiaries live on less than US$ 2 a day.
The programme launched in November 2014 and was expected to end in December 2020. In May 2020, the main donor, GAC, approved an 18-month, no-cost extension to June 2022 to enable the completion of activities in the wake of COVID-19. GAC also approved the use of the remaining uncommitted funds to set up the Africa Agribusiness Programme Round 2 Relief Fund. Designed to prevent investee closure, the Relief Fund also aimed to protect the development gains made over the previous six years. From a total fund value of US$ 1.3 million, we disbursed close to US$ 845,000 across 10 programme participants. The relief funding went towards easing operational costs, protecting salaries and maintaining business continuity.